You can only tell so much from the set of perfectly curated pictures shown on FMLS, Zillow and other sites. The links below can tell you much more about a piece of property you may be interested in buying, listing or showing to one of your clients. Examples of some of the most useful mapping tools are included and links to some of the more obscure ones are listed below. The maps shown here are primarly for Metro Atlanta areas however if you live in a more rural county just Google Search "(County Name) GIS Map" most of the information from the maps below will be available to you free of charge.
WEAVE MAPPING TOOL: This map is amazing, it shows you anything you could ever want to know about the demographics of a location you may be looking at. From age, race, income, population density, Education, Public Assistance, Number of Loans originated in the area etc. If this mapping tool doesn't know, no one does.
Example: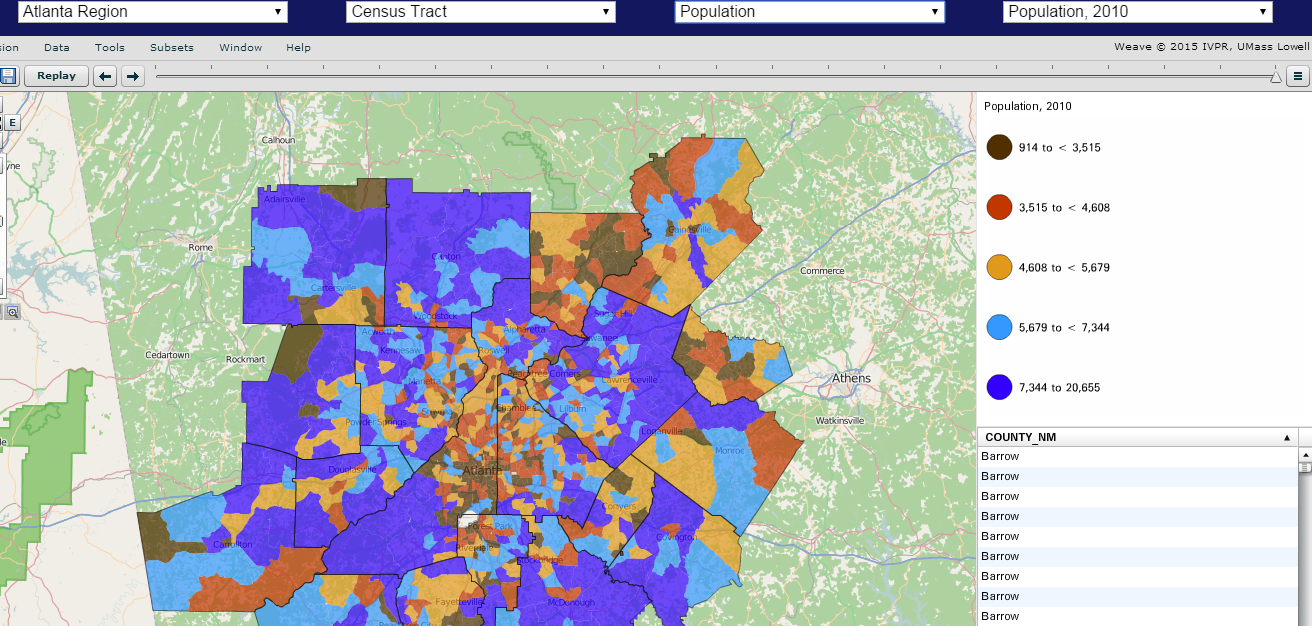 Flood Mapping Tool: This tool from the Georgia Department of Resources will not only tell you whether or not you're in a flood plain. It shows you all rivers, streams and drainage ditches and will even generate a professional looking single page map showing the flood status of a parcel of land.
Example: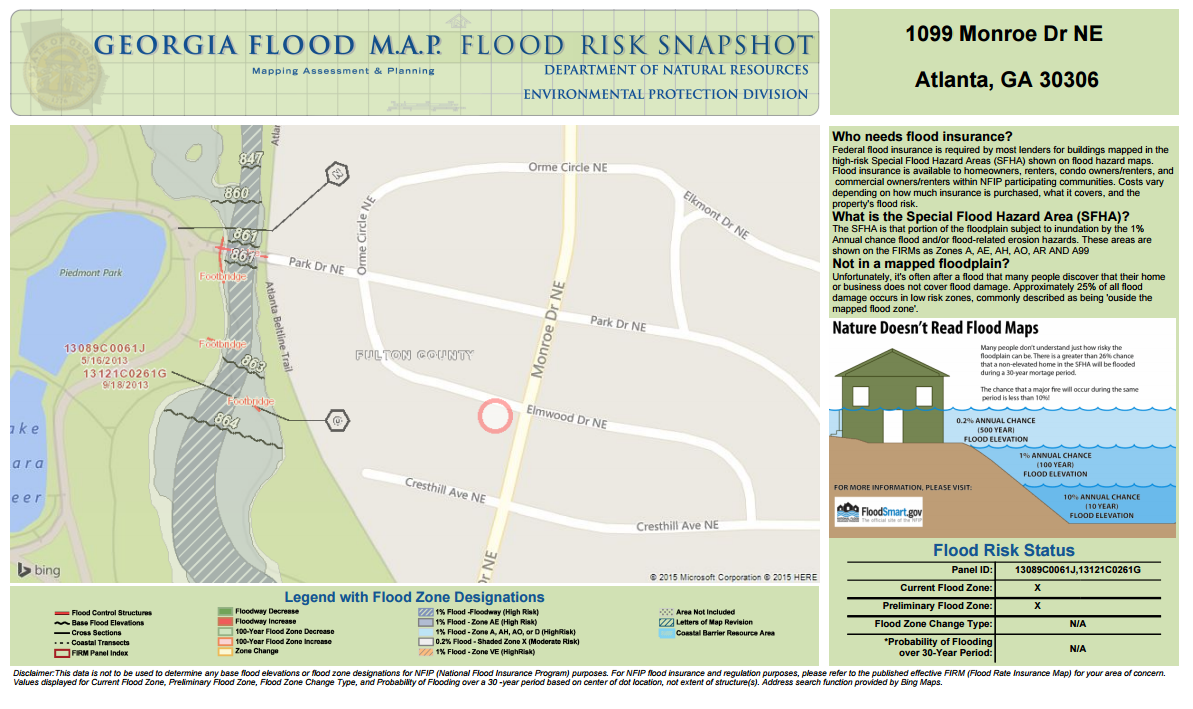 City of Atlanta Districts, Zones and Neighborhood Planning Units Mapping Tool: This is a great map for intown folks. I shows in depth information that could be very useful both researching neighborhoods and if improving the property you're about to buy is important to you
Example: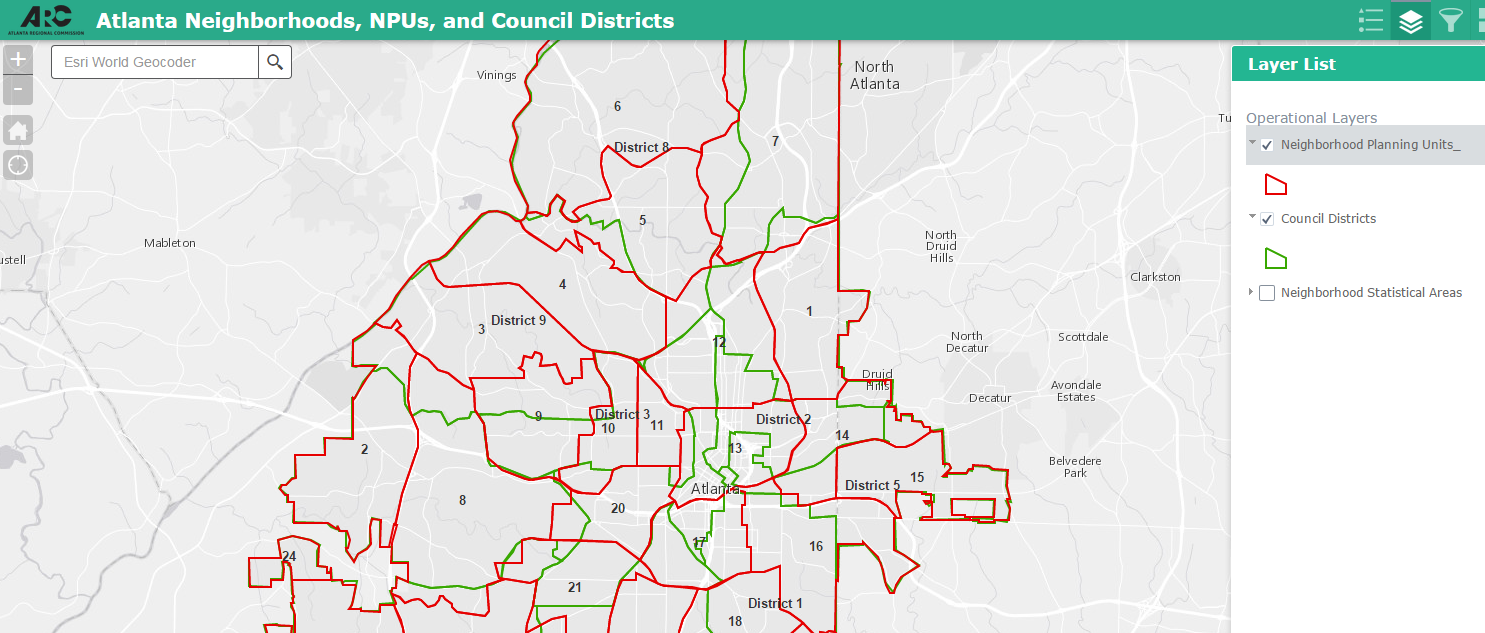 Behavior Health and Disability Services Mapping Tool: Are you working with a special needs or elderly client? If access to medical facilities or services is important to you when researching a property try this map. It gives in depth information on the access to various types of medical services.
Example:

Try Out These Interesting and Specialized Maps
Apalachicola Chattahoochee Flint River Basin
Atlanta Neighborhoods, NPUs and City Council Districts
Atlanta Regional Workforce Board Career Resource Centers
City of Lithonia Housing Inventory
City of Union City Commercial and Industrial Parcel Inventory
Department of Behavioral Health & Developmental Disabilities Providers
Employer Service Organization/Transportation Management Association
Georgia State Senate Districts

Lifelong Communities Access to Services
Superdistricts: Explore Census data