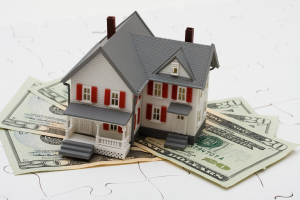 By: Alex Brown
Anyone in the lending or real estate industry knows that the end of the month is busy, very busy. No matter which closing attorney you use to close your transaction the closing date matters more than you might realize. As a borrower, understanding why some days during the month are better than others can help you maximize the benefits of your refinance and ensure the process is as smooth as possible.
For residential refinances where the property is the primary residence of the borrower i.e. not an investment property, there is always a three business day delay or "right of rescission" between the day the loan closes and the day the loan funds. What that means in practices is that the third business day before the end of the month is booked solid. Attorneys and staff are working overtime to ensure all files set to close in the month close on or before this date. What this means for borrowers is that you will be one of many trying to close if the closing is scheduled for that last possible date during the month.
At this point you might be wondering, "Well if it's busy that last day why not just move it into the next month?" Good question. In most cases the period of time the interest rate for your refinance, your "rate lock," expires at the end of the calendar month. Without really getting into the particulars, that's bad. Interest rates fluctuate and so when a lock expires you are subject to whatever the current interest rate is, which may be higher.
First and foremost telling a loan officer or broker from the outset that you would like to close during the first week of the month will establish a timeline for your transaction where you will be closing during the slowest point in most closing attorney's calendar. You will position yourself in such a way that the attention your closing receives will be far greater than if it was one of a fully booked day. If issues arise you will also ensure you have a healthy window to reschedule without losing your rate.
Second and equally useful to borrowers is that the next full mortgage payment is included in a refinance. In practice this means the following:
Example 1: Funding on October 29th (Skip November) First payment December 1st = 30 days without a payment
Example 2: Funding on November 3rd (Skip December) First payment January 1st 2015 = 58 days without a payment
Positioning your closing early in the month offers a substantial reprieve from payment for borrowers who understand the process.
Overall understanding this most basic of details about the closing process ensures your file receives the greatest amount of attention while it is in the hands of a closing attorney and offers a borrower the greatest amount of time without having to make that first mortgage payment.